SYNERGY RACING

Synergy Racing began life as G&W Motorsports in 1996 by founding partners Cole Scrogham and brothers Danny and Steve Marshall. As G&W Motorsports the team won numerous championships and developed a competitive motorsports program. G&W Motorsports won the inaugural Grand-Am GTU Championship in 2000 and through the 2007 season they had entered and competed in every Grand Am santioned Rolex race.
In 2004 the team owners decided that it was time to move the company forward in a big way. After reviewing both the direction of their racing team and the direction of the Grand-Am Rolex Championship Series, and applying the growing needs of a more sophisticated customer base to the team's business model, the team owners decided to restructure the business with not only a bold new look and company name …SYNERGY RACING… but with a customer-centric focus as well.
Synergy Racing builds on the legacy of G&W Motorsports while looking to the future of professional racing. At Synergy Racing the focus is on winning races in a professional and ethical manner, while also focusing on the needs and expectations of our racing customers.
Highlights of Synergy Racing's experience include:
Eight Professional Racing Championships

2000 Rolex GT Driver's Championship
2000 Rolex GTU Driver's Championship
2001 1st and 2nd in Rolex GT Driver's Championship
2001 Rolex GT Team Championship
2001 Rolex GTS Championship
2002 2nd Place Rolex SRPII Championship
2003 Rolex SRPII Championship
2005 Rolex GT Driver's Championship

A Leader in Porsche 997 Street-to-Track Conversions
Race Car Maintenance and Track Support Programs
Arrive and Drive Programs
Event Hospitality and Sponsor Marketing Suppport
Race-focused Corporate Events
Click here
to see the Synergy Racing's list of Grand-Am Rolex Series Results.
Click here
to see the Synergy Racing's list of Grand-Am GS Series Results.
---
TEAM PERSONNEL


Danny Marshall
President/Co-Owner, Virginia Delegate and Driver

Steve Marshall
Co-Owner and Driver
Geoff Grammer
Shop Manager
Alex Smith
Business & Customer Relations
---
FACILITIES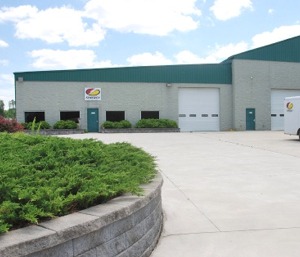 Built in 2000, the 10,000 square foot main Synergy Racing workshop houses the preparation facilities for the race team, maintenance bays with three 10,000 pound rotary lifts, parts storage rooms and lofts, shipping and receiving facilities, a full fabrication shop that includes enough space for a complete car, a showroom containing the teams numerous championship and race with trophies, and operating offices for reception, management and accounting personnel.

We also have an additional 10,000 square feet next door to Synergy Racing that is available and would be perfect for another race team, service provider or motorsports supplier. E-mail US for additional details or to arrange a time to see the space.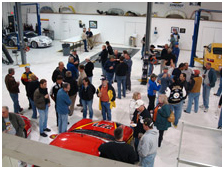 Synergy Racing completed the move into this facility in the middle of its first championship season in 2000. Since 2000, Synergy has won 8 championships from this facility and numerous race winning drivers and race staff have passed through these doors.